---
| | | |
| --- | --- | --- |
| Hits | : | 330,115 |
| Visitor | : | 244,103 |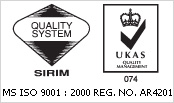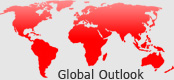 Quality & Commitment
---







New System targeted to certify at Year 2016/2017

OHSAS 18001 Occupational Health and Safety Management
Sedex (SMETA) Standards for Social and Ethical Compliance.
PAS 223 (ISO 22002-4) Food Safety Packaging Manufacturing Standard

Manufacturing Best Practice (Continuous Improvement)

Kaizen Events (improvement program)
Lean + 6 Sigma (business management strategy)
SMED (Single Minutes Exchange of Die)
Effective Root Cause Analysis
VSM (Value Stream Mapping)
CAMA Plus (Capacity Management)
Poka Yoke (fool-proofing methodology)
Kanban Pull (production and delivery system)
5S Methodology
Safety Enhancement Program
ESSR/DPMe Performance (supplier performance monitoring)
PPAP (Production part approval process)



Our satisfaction comes from empowering our customers in realizing their dreams in transforming ideas into reality through producing quality custom designed precision machined parts and precision tools with high consistency, reliability and dependability.

At SEM Matic, continuing improvement and deliver precision is our mission.